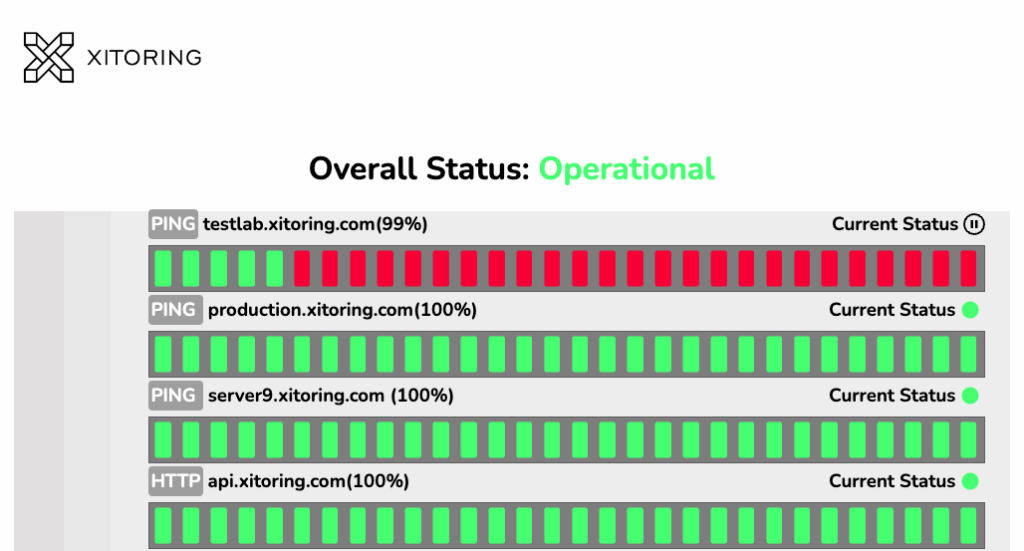 Xitoring Launches Public Status Page
Leading provider of IT monitoring solutions, Xitoring, is pleased to announce the release of its brand-new solution for public status pages. Businesses can use the platform to build their own public status pages that update clients on the status of their goods and services in real time, including any known problems or outages.
The platform allows businesses to give their consumers real-time updates, notifications, and historical data. It is simple to use, configurable, and can be linked into a company's own website. This enhances communication and transparency, assisting businesses in earning the trust of their clients by demonstrating their openness regarding any problems that might harm their service.
"When it comes to IT services, we at Xitoring recognize the value of openness and communication," stated Xitoring Co-Founder Saman Soltani. "Our new tool enables businesses to design their own status pages, offering real-time information to their consumers regarding the operation of their services and any disruptions that may occur, assisting them in improving the overall customer experience."
The public status feature is available for businesses of all sizes and can be accessed through Xitoring's website. Businesses may start creating their own status pages after signing up for a free trial.
Xitoring is committed to providing businesses with the tools they need to improve communication and transparency with their customers. The public status page platform is the latest addition to the company's offerings, and it is expected to help businesses to improve the performance and availability of their IT infrastructure.
Xitoring was introduced in 2021 with the goal of revolutionizing the server monitoring industry. The company's automated platform is the latest addition to its offerings and is aimed at businesses that are tired of traditional ways of server monitoring and are looking for more efficient and automated solutions.
Sign up here to start creating your own status page within 5 minutes!
Read more on Public Status Page