Xitoring Launches new User Interface and Dashboard!
It's very thrilling to announce that we have re-coded our whole user interface with the latest technologies using React v18 to improve the user experience. Our frontend engineers and product team is working very hard for daily builds, adding features, and applying bug fixes.
The mobile experience is improved significantly compared to the latest version, also we now have Dark mode!
New drag-and-dropable widgets on the dashboard let you have a glance at your Servers, Uptime Checks, Incidents, or account-related stuff like login sessions or billing.
Dark mode: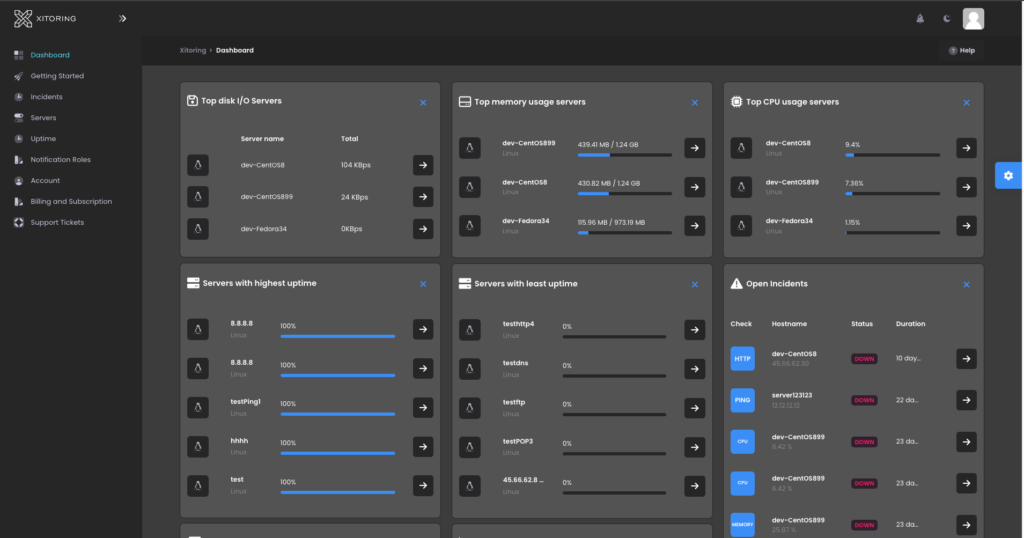 Light mode: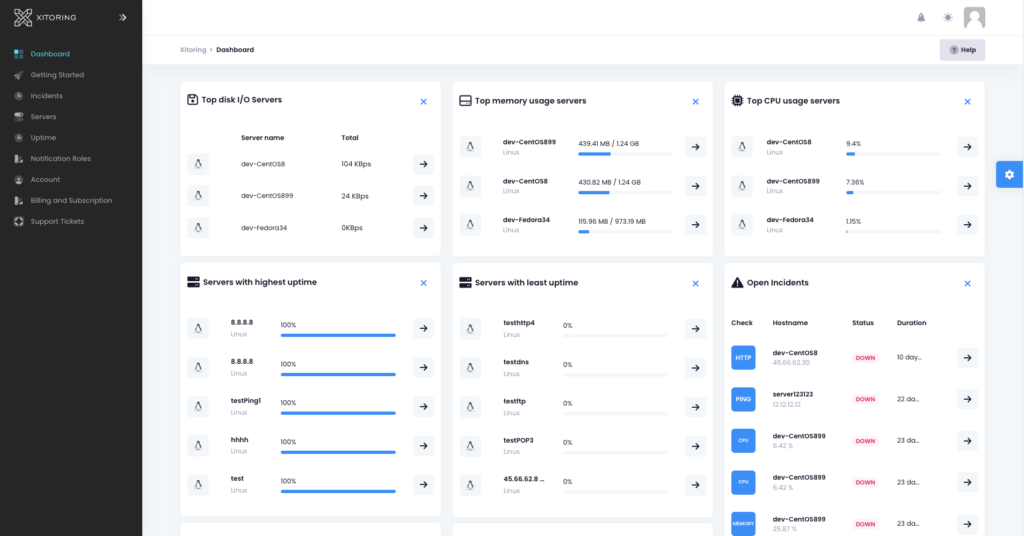 Stay tuned, we have plenty of good news to be announced shortly!
We are always reachable at [email protected] if you have any questions or feedback.