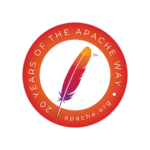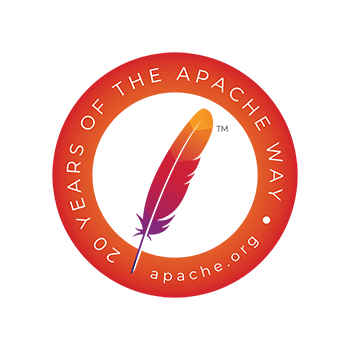 Xitoring – Your All-in-One Solution for Apache Monitoring!
At Xitoring, we understand the critical role that Apache web servers play in keeping your online presence up and running smoothly. That's why we've developed a powerful server and uptime monitoring solution designed to make Apache monitoring a breeze.
Why Apache HTTP monitoring is important?
Apache web servers are the backbone of countless websites and applications, serving web content to millions of users every day. However, ensuring the smooth operation and optimal performance of your Apache servers is not just a best practice; it's crucial for your business's success. Downtime, slow response times, or security vulnerabilities can lead to frustrated users, lost revenue, and damage to your reputation. Apache HTTP monitoring with Xitoring empowers you to proactively manage and safeguard your web servers, minimizing downtime, maximizing performance, and protecting your online presence. It's the proactive approach your web infrastructure needs to thrive in today's digital landscape.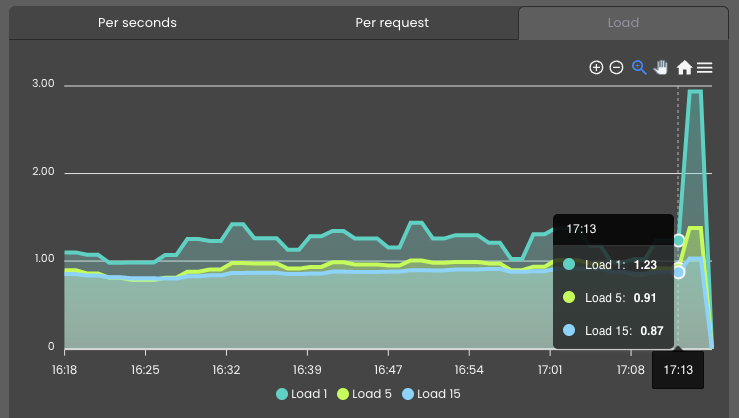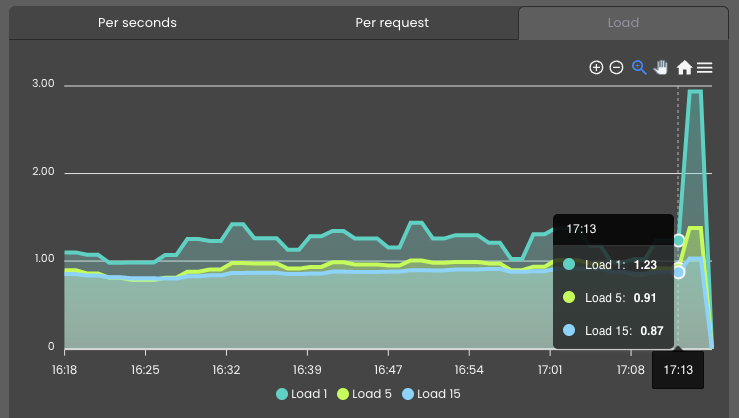 Why Choose Xitoring for Apache Monitoring?
Comprehensive Server Monitoring: Xitoring offers real-time monitoring of your Linux or Windows servers. Keep an eye on server performance and ensure they're running at peak efficiency.
Easy Integration: Installing Xitoring on your servers is a straightforward process. Our user-friendly setup allows you to quickly integrate with your Apache web server configurations.
Rich Dashboard: Gain valuable insights with our intuitive dashboard. Access detailed statistics, graphs, and historical data for your Apache server's performance.
Customizable Alerts: Set up alerts and notifications tailored to your specific requirements. Stay informed about important events and take action when needed.
How to start monitoring your Apache?
Install Xitogent

Easily run one command and install Xitogent on your Linux or Windows server

Enable Integration

Now run `xitogent integrate` on your server and select Apache, It will ask for your status page url. Provide the url and proceed.

Configure Triggers

You can easily configure several triggers and alerts and receive them in your favorite notification channel.
Get started with Xitoring Apache Monitoring today
How much does it cost for each Apache Server?
Apache monitoring is included at no cost for all servers. on the Flexible plan, each server costs $5.00/mo and you can save much more on combo plans (up to 50%)
More details about pricing 
How long does it take to setup Apache monitoring?
If you have Xitogent running on your server on average it would take two minutes to configure and make everything running!
More technical details can be found here: How to monitor Apache on Xitoring
How to monitor Apache for free?
Xitoring offers 30 days trial to try Apache monitoring. Basic Server metric and uptime monitoring is always free.
What kind of alerts do I get for Apache monitoring?
There are many options to configure your customized trigger and alerts, including a number of connections or requests per sec.
What graphs do you provide for Apache monitoring?
We provide graphs for Load, Requests, Connections, etc.
Need Help or Quote?
Have questions or need assistance? Our dedicated support team is here to help. Reach out to us anytime, and we'll be happy to assist you.
Book a demo
Email