Xitoring's Public Status page allows you to display the status of your Uptime monitoring checks and let other people see reports publicly on the internet. It helps to effortlessly communicate with your customers to build trust and reputation. It's vital to keep your customers informed about any updates or issues within your application or business, also, keeping them updated means they are less likely to lose trust in your brand and enhance customer satisfaction.
Why not keep everyone up to date with a public status page today? Sign up and create your first status page at no cost.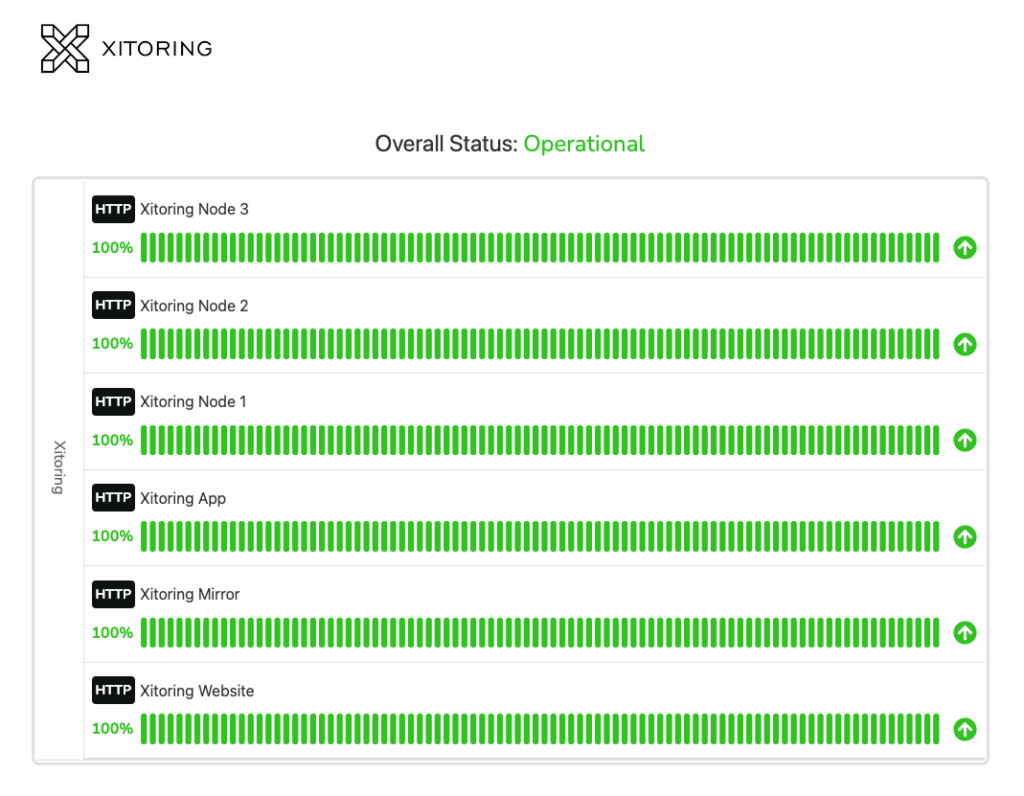 Create your own status page within 5 minute!
Sign up

Choose our Free Plan and register in a minute, you can always upgrade your plan later in order to add more servers and benefit our advanced features!

Add Checks or Servers

Add your uptime monitoring checks or install Xitogent on your servers to automatically discover possible uptime checks on them using our intelligent discovery system.

Create Status Page

Now you can easily create one or multiple status page for your customers, on your custom domain, to show your live and historical uptime and service status.
Xitoring Status Page Features
Need Help or Quote?
Enterprise-ready. Reach out for a custom quote or any questions.
Xitoring is designed to work great for large enterprises.