Knowing when your website and servers are unavailable is critical to any business. Xitoring immediately alerts you via your preferred notification channel (Email, SMS, Slack, etc) as soon as something goes wrong. also, we always double-check and run false-positive tests to make sure we are not disturbing you with false reports.
Xitoring offers the most common protocols including Ping, HTTP(s), DNS, IMAP, FTP, POP3, IMAP, etc with custom configuration and trigger options like intervals, fault tolerances, different notification channels for each check, and much more!
Try now!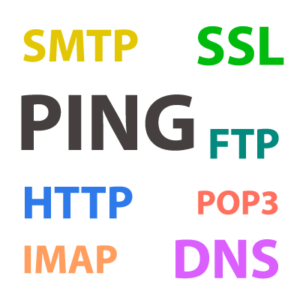 We have +15 probing nodes worldwide!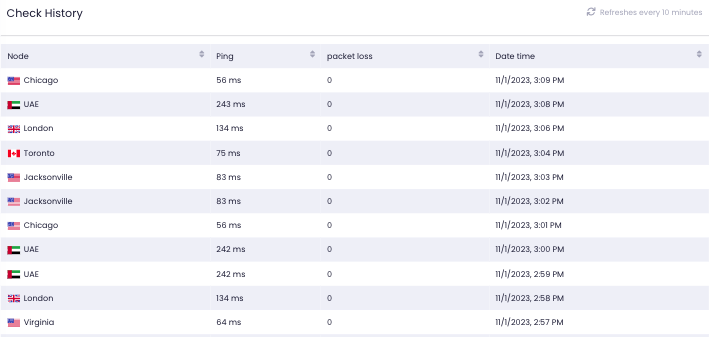 Alerts in your preferred Channels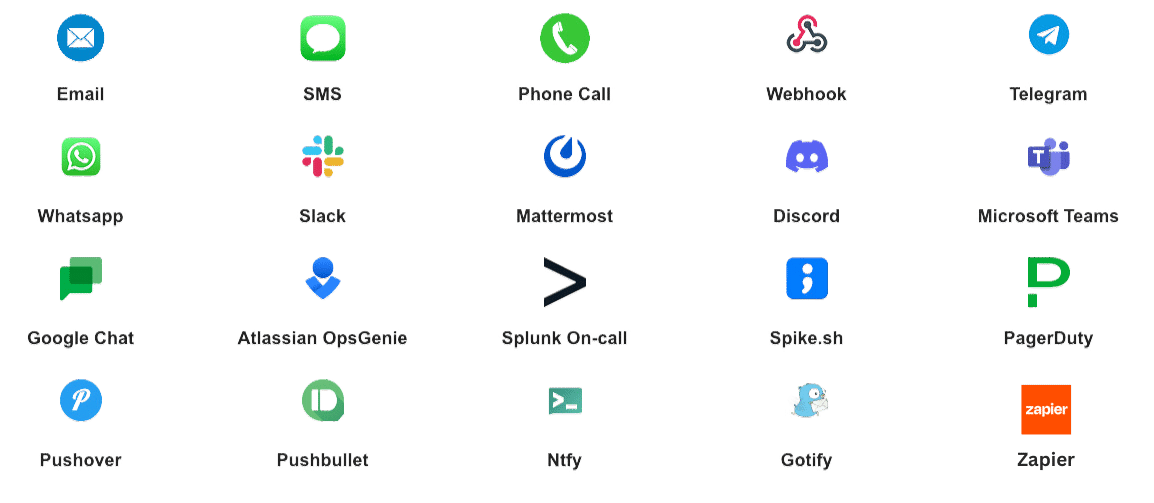 Uptime Monitoring Features:
1 Minute interval (customizable)
Advance notification roles configuration
+15 Probing Nodes
Ability to define "Test from" specific regions
Fault Tolerance configuration
Latency, Ping, and Response time monitoring
Try now!
What is Uptime Monitoring?
Uptime monitoring is the process of your service's uptime status (for example, HTTP, Ping, IMAP, POP3, DNS, FTP, etc) to make sure they are available at all times.
Is Uptime monitoring included in the Free plan?
Yes, After you signed up in Xitoring you can create 20 Uptime monitoring checks for unlimited time.
Do I have to install anything on my server to start uptime monitoring?
No, Uptime monitoring is being done from outside of your server, so there is no need to install or do any configuration on your Server(s).
Why do I need Uptime monitoring?
Uptime monitoring is critical in order to make sure that the software and business is running smoothly, and the website and application is always accessible to the users.
How Xitoring monitors Uptime Checks?
For each type of Check, there are standard methods that you can check the status of that service with, for example for HTTP you have HTTP requests with different methods that you can determine the status of your Check based on the response.
Will there be any overhead on my services from monitoring?
Close to nothing. However, you can always set your desired Check Interval from one minute to one hour.
What Services/Protocols can be monitored using Xitoring Uptime monitoring?
Currently, more than 7 types of checks are included: HTTP(s), FTP, DNS, Ping, SMTP, IMAP, POP3, etc
If you need anything special, you can always reach us!
What if my services are not public on the internet?
If your servers and services are not accessible from the internet and they are behind a firewall, you can contact us to get a list of our probe servers and allow them in your firewall.
But if your servers are not connected to the internet and they are on a local network, you can reach us to setup a private node in your network.