New Monitoring
Getting started in the Xitoring app is very easy as you have access to the New Monitoring page which is the place to create every type of monitoring you can in three steps. In this section, we are going to give a brief explanation of each of the options the New Monitoring page is offering.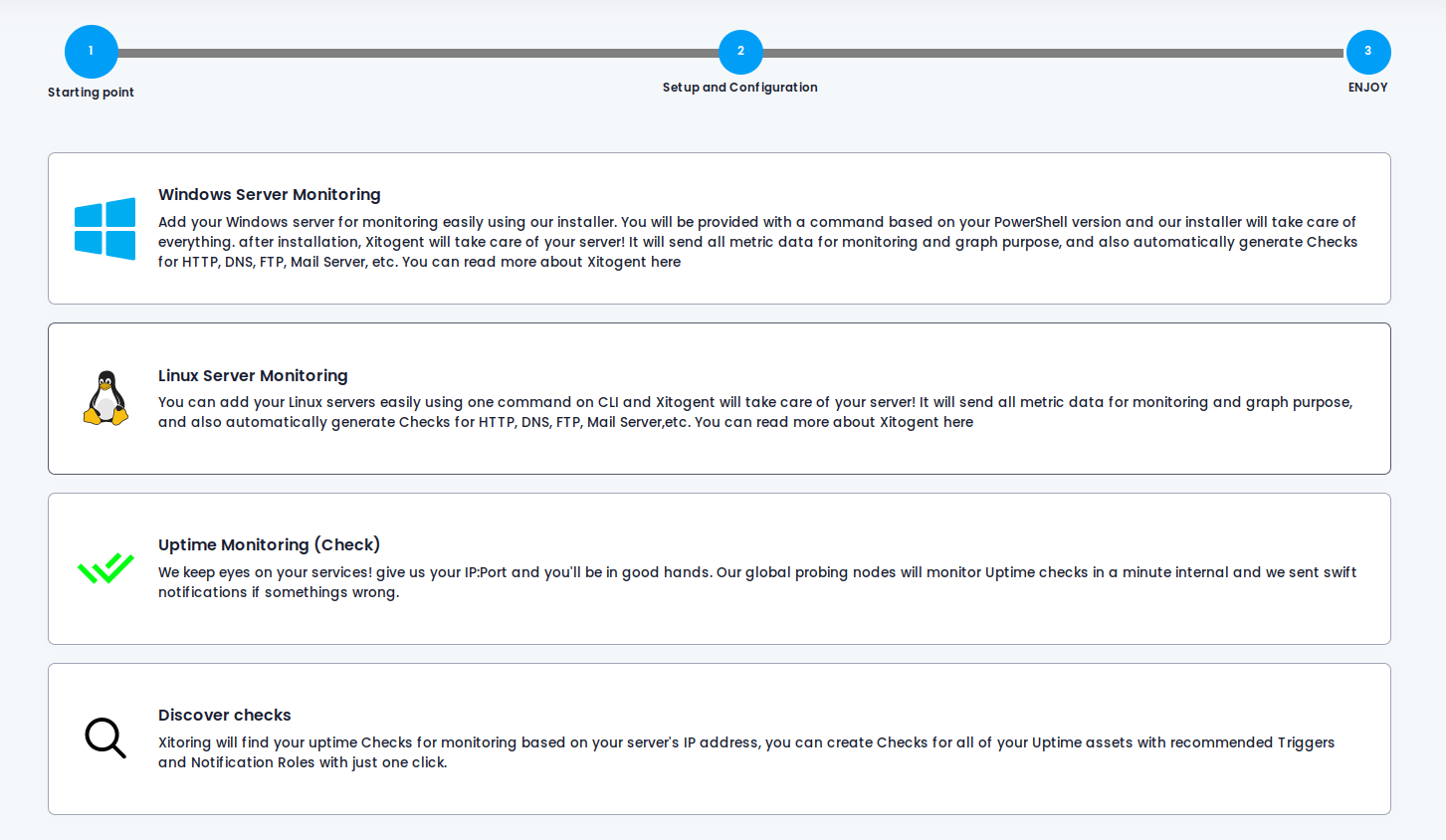 Windows Server Monitoring
As of releasing Xitogent version 2, Windows server monitoring is now supported on Xitoring and Just like all of the other Xitoring features start monitoring your Windows server is very easy as well, with just copy and paste one command your Windows Server will be added to the Xitoring app for monitoring and the Checks will be discovered and created for it automatically.
Linux Server Monitoring
You can add your Linux Server for monitoring easily using one command and our installer script will take care of everything else, your server will be automatically added to the Xitoring app and discovered Checks will be automatically created for your server.
Uptime Monitoring (Check)
This is the place to create Uptime Monitoring Checks for your services, Xitoring is supporting the majority of most used services for monitoring such as HTTP(s), FTP, DNS, PING, SMTP, POP3, IMAP, and Heartbeat.
Discover Checks
The easiest way to create checks for your currently running services is to let Xitoring scan and discover the Checks for you, you just need to enter the IP address of your server and let Xitoring do the magic. after a few seconds Xitoring will show you the results and you can create the discovered checks with just one click.